Monday-Friday, 7:00 am - 7:00 pm
The most valuable asset to any organization is its people. At MaverickHR we'll find you the best fit while you focus on what makes you great. When looking for the right candidate, organizations can find themselves spending far too much time searching for a prescribed skillset. This can lead to missed opportunities.
Hiring the wrong individual can cost an organization up to 5x that employee's salary.
We help you save time and money.
mission
We are on a mission to do well by doing good. And then we do more good. To achieve our mission, we will provide exceptional services, qualitative consultation, and stronger than expected results. With trust, transparency, and true communication as our core values, we work relentlessly to optimize the value creation in recruitment business.
vision
To become a partner of choice for progressive, ESG-smart companies. To create meaningful recruitment experience for our clients and candidates. To achieve greater sustainability and positive societal impact. Together.
message from the principal
Welcome to MaverickHR! We are glad you found us.

We do recruitment a little different here. We put heart, soul, and a ton of knowledge into filling each vacancy entrusted to us. We follow the best Diversity, Equity and Inclusion practices, thus increasing the value of external recruitment for our clients while staying true to our personality and mission.

MaverickHR is a 100% women-owned and operated business.

Our founder Sasha has always been concerned with Planet, People and finding Purpose. She graduated from an MBA program with a focus on Sustainability with the University of Victoria. Sasha's natural instincts coupled with received knowledge led to a decision to build a modern business with ESG (environmental, social, and governance) criteria in mind. 
Passionate about connecting people and jobs, Sasha applied her 15+ years of Human Resources and Operations Management experience to create MaverickHR. Her special interests are strategic recruitment, social impact, diversity and inclusion practices and talent management.
Alexandra is highly professional. She understands what the employer is looking for and helps to prepare for the interview. Thanks to her, I got my dream job.
Nina Vorotnitskaia
Infrastructure Asset Technician
It was a privilege to find a General Manager who not only supports and mentors you professionally but also challenges you to grow personally.
I am excited to see Alexandra continue to grow in her career and know she will be supporting her team along the way.
Ihsan Ali
Technical Operations Manager
One of the most down to earth people I've met and had the opportunity to work with. Sasha is not only great at what she does, but she's also an excellent mentor. As General Manager at Progressive Automations, Sasha was very well liked and respected by the entire team. She was able to connect with each one of us, helping us overcome different situations and challenges and helped motivate us to give our best while also ensuring we enjoy what we do. She's a great combination of expert knowledge and leadership abilities.
Supriya Samuel
Communications and Sustainability Specialist
Alexandra represents the pinnacle of effective management and operations. She is beyond attentive -- recognizing the minute details within a companies structure to produce a welcoming and inclusive environment that allows employees to grow and thrive. Her professional approach towards resolving internal and external conflicts while ensuring that revenue targets are not only achieved, but exceeded is inspirational.
David Eidelshtein
Industrial Automation
MaverickHR 3T
---

To navigate in the recruitment world, we focus on a single thing so fundamental that we put it above everything else - TRUST. We build trust with our candidates to effectively evaluate skills and suitability for a job. Actions speak louder than words - As both a client and a candidate, expect honesty, integrity and support with frequent progress updates.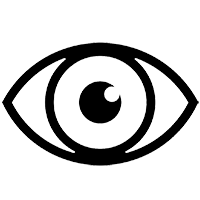 We strongly believe that TRANSPARENCY and honest communication leads to mutual accountability, effective and prudent decision making and results in beneficial collaboration. Transparency towards our own ideas and thoughts leads to authenticity and inner clarity.

TRUE COMMUNICATION is key to everything! Starting with active listening, we build a deep comprehension of your story, unique needs, specific culture, and view of the world. We listen to understand and once we understand, we act.
© Copyright 2022 MaverickHR